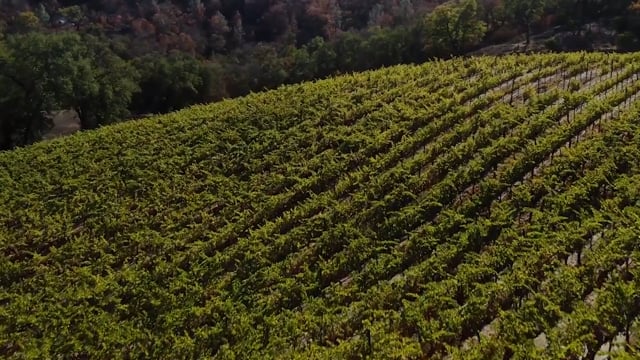 New Releases

Explore our latest Fall & Summer 2022 release. Remember, Foolish Club members experience special discounts, exclusive access to the full collection and much more!
Fall Release
INTRODUCING THE FALL 2022 VARIETALS & LABELS!

Jefferson Street
2019 Red Wine – Napa Valley

Everyone loves a comeback story. Especially one this bright. Our Jefferson Street Napa Valley red blend offers the perfect accompaniment to a night spent with great friends and great music. The Jefferson Street Music District is a historic center of the African- American community that in the 1940-1960s was a mecca for legendary musicians including Jimi Hendrix, Etta James and Ray Charles. The story of this iconic corridor continues to be written. Let's toast its rich past and fruitful future.

We introduce you to Jefferson Street. The 2019 Red Wine is an artful red blend created by winemaker Todd Heth. This wine exhibits dark blackberry, bing cherry and plum notes perfectly into layers of coffee and tobacco. The finish is dry with long-lasting berry fruit. Silky but firm tannins, this wine is enjoyable now but has the ability to age well in the cellar.

Supporting the Tennessee Titans Foundation with every sip!
$95 / Bottle
Amy's Promise
2020 Chardonnay – Russian River Valley

Though it takes hard work over many seasons to achieve greatness, reaching the goal is well worth the wait. In that spirit, Amy's Promise Chardonnay was grown slowly to build intense flavors over time. Aged in French oak and sporting a beautiful balance of mango and toasted almond, this wine is the perfect way to celebrate the enduring commitment that Amy Adams Strunk has made to bringing Titans fans a Super Bowl Championship.

We introduce you to our second series bottle of Amy's Promise. This Chardonnay is a real gem. Hailing from the cool and foggy climate for the Russian River Valley in Sonoma County, this beautiful medium-bodied wine was grown slowly to build intense flavors over time. This wine was aged in French oak and displays a beautiful balance of fruit, oak and liveliness on the palate and exhibits lush mango and toasted almond. Balanced fruit with tarte acidity makes this wine a classic example of Premium Russian River Chardonnay.

Supporting the Tennessee Titans Foundation with every sip!
$56 / Bottle

Victory
Sparkling Brut – Méthode Champenoise – Napa Valley

Nothing tastes better than a victory. Whether you're celebrating an AFC South title, your tenth anniversary, or the birth of your first child, this Napa Valley sparkling wine is the perfect bottle to pop open. Together we toast a winning future and the great state of Tennessee.

We introduce to you Victory. This premium sparkling wine – meticulously and artfully made in the traditional champagne method – rivals anything found from the best Champagne houses in Épernay and Reims. Blended superbly from Chardonnay and Pinot Noir, this magnificent Napa Valley Brut exhibits rich fruit aromatics of strawberry and delicate white cherry that follows through to a creamy mid-palate accompanied with highlights of lime and wet minerality and a lingering vibrant finish.

Supporting the Tennessee Titans Foundation with every bottle popped!
$85 / Bottle
Summer Release
SUPPORT THE TENNESSEE TITANS FOUNDATION!

Off Days
2021 Rosé Napa Valley

Titans know how to work hard and rest easy. So take a moment to savor the fruits of your labor with Off Days Rosé. Refreshing watermelon and strawberry notes sprint from the glass, and the bright taste makes it perfect for passing around while relaxing with your favorite teammates. Here's to maintaining your work-rosé balance!

Supporting the Tennessee Titans Foundation with every sip!

Orders will be shipped around the first week of August. Reserve yours today!
$36 / Bottle